Our Licensed Prayer Practitioners
Our Licensed Practitioners are trained in the science and art of affirmative prayer. As spiritual counselors, they won't tell you what direction to take in your life, but they will affirm, with conviction, that a greater possibility is available for you. Time spent with a practitioner can help you realize that wholeness and perfection exists in any situation regardless of it's appearance.
Ann Christensen R.Sc.P.

Ann Christensen's background is in elementary, natural science and social studies education. She brings her love of learning, her curiosity, her passion for the natural world and interest in the history and cultures of the planet to Light on the Mountains as a member of the Global Visioning Team and a teaching aide. Ann is excited about the Center for Spiritual Living's Global Heart Vision and sharing her spiritual adventure with this community. Contact Ann: This email address is being protected from spambots. You need JavaScript enabled to view it.
Pamela Sue Martin R.Sc.P.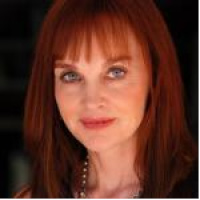 Pamela Sue Martin came to the Wood River Valley with a Hollywood resume and has since raised her son here and spent twenty years within the Religious Science community. She incorporates the philosophy into an upcoming book on living with life's exigencies from a spiritual perspective. She hosts an open weekly meditation in her home Wed. mornings.
"Prayer bridges the illusion of separation and I welcome sharing this practice with you as it helps us all to connect with the truth of who we are. Our mission as practitioners is to deliver the message that no matter how dark the news, there is something that lifts us forward, a fire of creativity. God's transcendence within our soul." Contact Pamela: This email address is being protected from spambots. You need JavaScript enabled to view it.
Marcia Mode-Stavros R.Sc.P.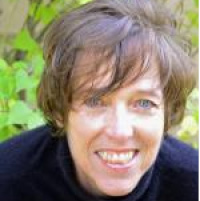 Marcia Mode-Stavros melds her spiritual study with her professional experience as an event planner and writer. She has organized the annual Light on the Mountains' observance of A Season for Nonviolence, has served on the Board of Trustees, is active with the Center's pastoral care, and often shares spiritual writings she has created. Contact Marcia: This email address is being protected from spambots. You need JavaScript enabled to view it.
Alex Taylor R.Sc.P.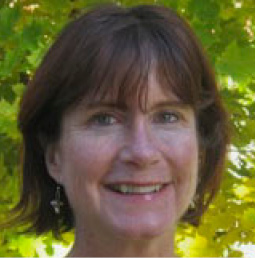 Alex Taylor has been involved with Science of Mind since a young age when her mother was studying to be a practitioner. She incorporates the spiritual teachings in every aspect of her life whether it be balancing the energy of a clients home, volunteering with the cats at the shelter, doing Healing Touch, serving a beautiful plate of food or facilitating Women's Circle. Alex has also served on the Leadership Council, Congregational Care andMedia/community outreach for LOTM.
Contact Alex: This email address is being protected from spambots. You need JavaScript enabled to view it.
Sara Gorham R.Sc.P.
Sara Gorham has called Light on the Mountains her spiritual home for many years and during that time has been blessed to be involved with the center in many capacities. Currently she serves as a licensed Practitioner and as the primary organizer for LOTM's Healing Touch clinic, which offers free Healing Touch energy treatments to the Wood River Valley community on a weekly basis. Besides practicing Healing Touch both privately and as a volunteer at Light on the Mountains and at St. Luke's Medical Center, Sara is involved with The Hunger Coalition and the Winter Feast for the Soul. Contact Sara: This email address is being protected from spambots. You need JavaScript enabled to view it.
The Revs. Bob & Barbara Grabowski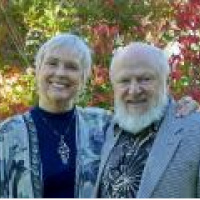 Rev. Bob and Rev. Barbara became founding members of Light on the Mountains when they moved to Idaho from California in 1987. In 1994 they both became Licensed Practitioners.
Rev. Bob became a Centers for Spiritual Living minister after graduating from Holmes Institute in 1998. He served as an interim Senior Minister for Light on the Mountains shortly thereafter and traveled internationally as a teacher of Science of Mind. He was appointed an Ecclesiastical Representative for Centers for Spiritual Living in 2004 serving as an advisor for centers outside of the United States.
Rev. Barbara became a Centers for Spiritual Living minister after graduating from Holmes Institute with a Master of Arts in Consciousness Studies in 2003. She is the co-founder and director of PeaceMaking Strategies. a resource designed to support wholeness and vitality in spiritual communities. Contact Revs. Bob & Barbara: This email address is being protected from spambots. You need JavaScript enabled to view it.
Candace Witt R.Sc.P.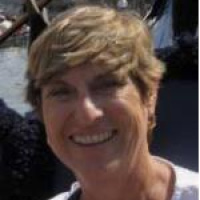 Candace Witt is passionate about the world we live in and the special gifts that each culture has to share..... this diversity makes us whole. She brings this passion, love of life, and respect for all cultures to her role at Light on the Mountains. Her business background in the travel industry and ability to clearly communicate allows her a unique approach to listening and truly hearing others. She is also very involved with music, singing with Caritas Chorale, and practices Healing Touch in the community. All of these activities come from the place beyond thought, that place of feeling at the center of our being. She feels blessed to be a part of this magnificent community. Contact Candace: This email address is being protected from spambots. You need JavaScript enabled to view it.