R.L. Rowsey
Director of the Arts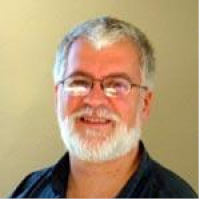 R.L. Rowsey enjoys life. He has spent the majority of his time since his first piano lesson when he was six years old exploring the splendor of the arts. His experiences have given him opportunities to travel the country extensively. A native of Richmond, Virginia, R.L. studied voice and piano at Virginia Commonwealth University. He was the resident musical director for several theatres on the east coast. After conducting several national tours of Broadway musicals, R.L. turned his focus to arts administration and returned to his hometown as the associate producing artistic director for TheatreVirginia, a regional theatre based in Richmond.
He then spent time as the company manager for a national tour of STATE FAIR starring John Davidson before becoming the general manager for NETworks, a company which produces a variety of national tours.
Idaho caught R.L.'s eye when he attended a Company of Fools' production of THE PHILADELPHIA STORY. R.L. and his partner John Glenn moved to Hailey soon afterwards in 2001 to join forces with old friends from Virginia as core company artists for Company of Fools. During the time that R.L. has been in Idaho, he has become the artistic director for the Sun Valley Summer Symphony Music Conservatory, as assistant conductor for Caritas Chorale, a board member for the Hailey Chamber, and the head of the music program at Light on the Mountains Spiritual Center.
R.L. is blessed to have spent his life following dreams and feels so fortunate to have found a supportive community that embraces the power of the arts and celebrates the individual instincts that inspire the cultivation and development of artists and their work.
R.L. invites many different types of musicians to perform with him throughout the year for concerts, special events and Light on the Mountains' Sunday morning service.